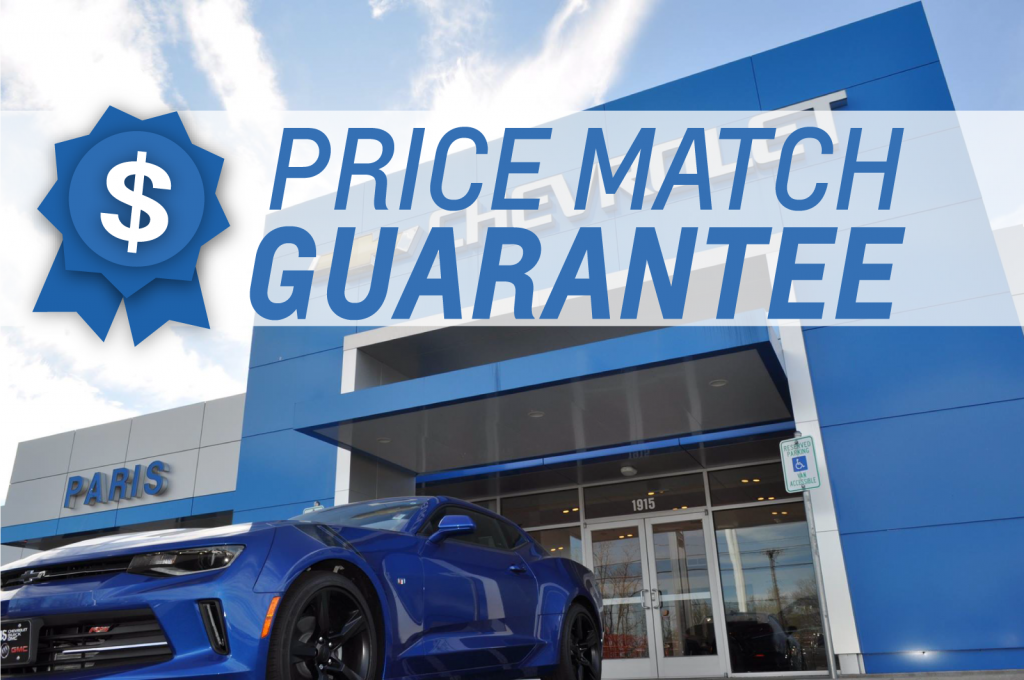 We know there's countless dealerships you can choose from, and we want to take price out of the equation so you can choose based on one thing: service. That's why we're starting a Price Match Guarantee program. We'll match the advertised priced on another dealers website on any new vehicle in stock.

Must be same year model, make, model & trim w/ same equipment.
Advertised vehicle to match price must be within 150 miles of Paris, Texas.
Buyer must qualify for all advertised rebates on matched price.
We reserve the right to not match price on a non-stocked color (we likely won't match the price of a green truck another dealer has on our white, black or red trucks).